Why cashmere with french lace is the bestest investment for your wardrobe?
Written by:
Rajneesh Nanda
Looking for a subtle way of infusing romantic elements into your daily accessories? Then Cashmere with French Lace is the right choice. A beautiful Cashmere piece with gorgeous French Chantilly lace is the ultimate feminine addition to your wardrobe.

You will mix the heritage of two countries when you combine handmade Cashmere from India, with French Chantilly lace from Caudry to create your very own unique masterpieces.
Create Timeless Art With Cashmere and French Chantilly Lace
French lacemakers in Caudry have treasured and transferred their craft through the ages, with the same families making unique laces for generations. Brands like VintageShades offer beautiful pieces with a modern heritage that's not only from India but from France (French Chantilly), Finland (Saga Fur), and Austria (Swarovski).

Indian Heritage is prestigious and has been pondered and talked about for ages. We all cherish Indian culture, music, dance, textiles and much more. Even though Cashmere is produced worldwide, Indian Cashmere is notable, ultra fine and supreme quality.
Why Invest in Cashmere with French Chantilly Lace
When it comes to luxe wardrobe items, cashmere always reigns supreme. French Chantilly lace is also a glamorous choice and is the lightest and delicate of all laces. Cashmere and French lace are an ideal investment. Why? These timeless pieces can be worn all year long and are extremely cozy, soft and elegant.
Luxurious
There's nothing that compares with the soft touch of cashmere on your skin. It's hard to imagine that this soft material is made from anything other than threads of clouds and rainbows. A 100% Cashmere piece is classically feminine with a modern edge.

In the world of luxury fashion fabrics, French Chantilly lace is a sign of indulgence and femininity. A simple, contemporary French lace can put a fresh spin on the status of your outfit.
Comfortable and Cozy
Are you crazy about being cozy, Cashmere is super soft and comfortable. This piece of clothing is a staple for the cold season because it provides an added warmth that surpasses synthetic alternatives. Cashmere can insulate up to three times more than any other wool because the Pashmina goats that produce the fabric grow it as a cover during the winter months for insulation from the freezing weather.

Aside from the warmth factor, Cashmere is perfect for those who have sensitive skin. Scarves made of Cashmere are perfect for our sensitive neck area and the fabric is soft and comfortable against the skin. French lace is also comfortable because it is breathable and not scratchy like other lace fabrics.
Add a Touch of Class
The obvious reason many choose any fashion item that cost above average is to stand out from the crowd. This is why consumers buy designer clothing that has nothing else to offer but the name of the brand. Unlike designer brand clothing, buying Cashmere and French Chantilly lace means that you'll be paying for much more than the brand name. You will get more than your money's worth in terms of comfort, exclusiveness, and durability. Cashmere is not factory-made or produced in bulk. It is rare and the production process is arduous, hence the price. Investing in Cashmere and French lace makes a statement of class. It is inspired by lifestyle and passion of Vintage Shades family.
Durable and Long-Lasting
Fundamental approach as Vintage Shades never changes and that is to Always create the product of supreme quality. High-quality Cashmere is not only soft, delicate, and warm, it is also a very durable material that can last over 10 years when taken care of properly. Cashmere does not shrink and will retain its shape over the years. It is not unusual to hear of people wearing cashmere sweaters handed down from their grandparents.

Same applies to French Chantilly lace. It is made of cotton, soft, lightweight, as well as durable. This dainty fabric is a fine and delicate material, but despite its airiness, it is amazingly long-lasting.

French Chantilly lace is a symbol of luxury and high social status. Just like Cashmere, the production process involves a lot of manual work. Iconic French brands have been known to use authentic 19th century looms just to produce original pieces. All VintageShades collection of Cashmere and French Chantilly lace are exquisite and stylish. Brought to you from two cultural heritage that spans centuries of skilled craftsmanship, investing in Cashmere and French lace is a win-win for your wardrobe and style.
Why Vintage spray on hand made cashmere is most innovative idea this year?

Written by:
Rajneesh Nanda
Once again, Vintage Shades, a Brand from House of Heritage since 1968 has earned a standing ovation. Just like true passionate connoisseur who strives to create perfection, they have once again created a Luxury masterpiece that all discerning customers globally would be proud to invest in.

Being devoted to quality lead Vintage Shades to create this new concept. The vintage spray on handmade cashmere is definitely the most innovating idea this year. If you love luxury and like the feel of cashmere draping over your shoulders then you'll definitely love this new concept.
Perfect Choice
Perfection is no longer an hard to reach goal. You can now wear your favourite cashmere scarf in two of your favourite colours. This new technique involves artistically spraying on two different shades colours on a luxurious cashmere scarf. This is done on both sides so that each creates its own intriguing appeal.

Although this process sounds easy, it calls for a keen eye, expertise, passion and skill. This process is done by hand so as to create a unique result on each hand. This also gives the scarves a customised look which makes yours a masterpiece and each and every piece unique.
Handmade Cashmere
Vintage Shades passion is creating hand finished luxury products with traditional craftsmanship. Did you know that the cashmere is handmade? There's no better gift to our esteemed customers than this. We take time and pride to knit each strand of thread and yet, create a little piece of heaven with each piece. It is during this process that our artisans create a special bond with the pieces being created hence a personal gift to you. So the end product is made fill full love and passion with a single pursuit of sharing this unique gift.
The Fun Effect
With a little creativity, you can incorporate a fun effect in your creation. It depicts fun, brings out the inner child and showcases your creative side. These are the unique features that this piece of scarf aims for. It is one of the original ideas that its creators had in mind when bringing it to life.

The two shades of colours are created so as to blend in naturally with any of your outfits. These spray painted cashmere scarves can be worn casually or over official outfits. No matter how you choose to wear it, rest assured that elegance and fun will be achieved.
Unique Appeal
It feels special to have a piece of luxurious garment made just for you, doesn't it? Walking by and noticing people's envious stares and whispers of praise over your shoulders about your sophisticated cashmere scarf will instantly boost a woman's confidence. This is your opportunity to shine and let the elegance shine through.

A unique appeal and feel steals all the glory for a fashion item. However, having a unique apparel such as this vintage spray on hand painted cashmere scarf is priceless. We guarantee that each look is specially designed and not a replica of another item from a different fashion house. The cashmere is already unique thanks to the hand made creativity behind it. The spray painted part is simply an added bonus. Fundamental approach of all at Vintage Shades never changes it is always to create the products of supreme quality.
Caramel Cashmere
The cashmere used to make these unique pieces is like no other. It has rightfully earned the title 'caramel cashmere' and elegantly so. For starters, the caramel is super soft. This is guaranteed to caress your skin and invoke the feeling of royalty and finesse. If you thought that only babies are eligible to this kind of feeling, then you'd better think again. Now you can enjoy this luxury too.

Our hand sprayed caramel scarves are creamy which brings out the real sense of its title. An off white, creamy colour is associated with sophistication. It dances in between the luxurious white and mature brown. It blends in with any other coloured outfit hence not restricting at all. It invokes freedom and style.

Did you known that the cashmere used in the making of these scarves is fluffy? This is a unique feature that makes the scarves light in weight yet fluffy just enough for an elegant appeal. Let the fluff sooth your skin all day long.

Last but not least, our vintage spray on hand painted cashmere is warm and comfortable to wear. Drape this piece of art over your head and/or shoulders on a cold day and you are good to go.

At Vintage Shades our creations are to invoke confidence, femininity, fun and style all at once. Wearing a luxurious material such as cashmere in fun blends of Vintage Shades is bound to earn you stares. When it comes to perfection, we leave no stone unturned. We always aim for traditional craftsmanship with Artistic touch and Innovation with pursuit of single aim which is highest supreme quality.
10 myths about cashmere industry busted.

Written by:
Rajneesh Nanda
Cashmere is one of the most sought after fabrics on the market. The reason is because cashmere products are made from the best material in the world. That is why cashmere is used to make luxury products mainly found in lavish gift shops and high end fashion boutiques. The delicate fiber gives cashmere its soft finish that is smoother than silk touch. Its delicate design, precious fibre and uncompromising quality has made cashmere to be one of the most coveted fabric in the world. Cashmere has the finest fiber that is even better than that of lamb wool. It is also warm and very comfortable. However despite all these benefits, there are many myths surrounding cashmere. In this article, we are going to discuss 10 myths about cashmere industry.
1. Cashmere fabric comes from Italy
One of the biggest myth about cashmere fabric is that this exclusive fabric come from Italy. The truth is that Italy does not have Cashmere goats as it is usually purported. In fact, all of the world cashmere comes from two regions and that include China and Mongolia. While the handmade cashmere is from Tibet and Ladakh. Cashmere growth is usually supported by harsh climate of mother nature. This means that the, the colder it gets, the more it grows. This hair usually help to insulate goats from harsh climate. The Kashmir goat that usually shed this rare fabric are only found in China and Mongolia and Tibet.
2. I am allergic to cashmere
Another myth about cashmere is that it cause allergic reaction. The fact is that cashmere is made from the finest and purest fabric. As a result, it is naturally hypoallergic meaning that it is less likely to cause allergic reaction. Though this is the fact only for 90 % of the cases.
3. Cashmere is better or different from pashmina
To make things clear, pashmina is another name for cashmere. It is a very popular word that Indians used to refer to cashmere which is actually derived undercoat of specific breeds of goat. Therefore pashmina and cashmere are not different, instead they are the same because they are both obtained from the same breed of goat.
4. Cashmere can be itchy
Cashmere is made from the purest and finest fiber. It is therefore lightweight, soft and breathable. It is the most comfortable fabric that anyone could ever wear. In fact, you can use cashmere to wrap a new born and it will not have any negative reaction as it is usually the case with other fabrics.
5. Cashmere is only plucked from the chest and undercoat of the goats
That is pure myth. The coat used to make cashmere usually extend through the entire body of the goat, not just the undercoat of the chest and throat as it has been purported. There is no single coat that wasted intentional because it very precious.
6. Cashmere requires high maintenance
Cashmere is a delicate and precious fiber. As a result, there is common myth that cashmere require high maintenance but that is not true. The fact is that you can wash you cashmere fabric on your washing machine. All that you need to do is to carefully follow instructions as directed such as using a gentle detergent that is enzyme free, avoiding crazy fast spins and selecting a wool wash setting. If you follow these instruction, then your knitwear will last for as long as you want.
7. Cashmere is too warm to wear especially during summer time
This is just a myth, fact is that cashmere is hygroscopic meaning that it is naturally breathable. This means that it can keep you cool during summer time when it is hot and cool you during winter when it is cold. It helps to absorb moisture out of your body, a factor that helps to keep you cold during warm months.
8. Cashmere attracts dust mites hence unhygienic
This is a myth because dust mites don't east dust, instead they east fungus and bacteria that usually grow on material that holds moisture. Cashmere does not absorb moisture. This means that it is actually very difficult for fungus and bacteria to flourish. Cashmere is therefore hygienic and does not attract dust mites.
9. Cashmere is very expensive
There is no doubt that cashmere is quite expensive. However, that does not mean that synthetic wear is cheap. However, when you compare the price of cashmere which is all natural fabric versus its price, then you will discover that you will get value for money.
10. The best quality of cashmere is fluffy
Quality cashmere does not get fluffy like a kitten, instead it gets softer and more desirable with time. So are you looking for quality cashmere lounge and scarves wear? If yes then look no further than Vintage Shades.

Vintage Shades takes pride for being the only company that produces handmade cashmere with timeless design. The cashmere lounge and scarves wear are also of high quality and durable.

Currently, Vintage Shades supplies their luxury products on the best departmental stores and boutiques including Tsum, Saks Fifth Avenue, Harvey Nicholas, Sun Motoyama, Wynn resorts among many others. Vintage Shades cashmere products are also sold in over 40 countries, 900 stores and 5 continents.
The art of handloom weaving | VINTAGE SHADES.
The art of handloom knitting | VINTAGE SHADES.
More Articles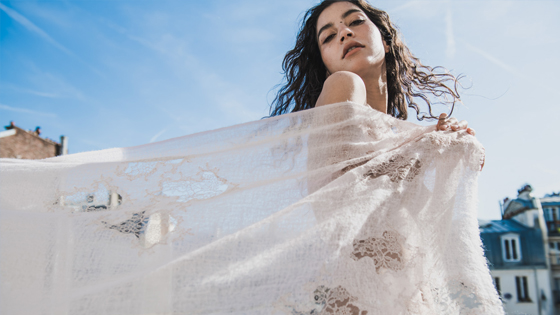 Why cashmere with french lace is the bestest investment for your wardrobe?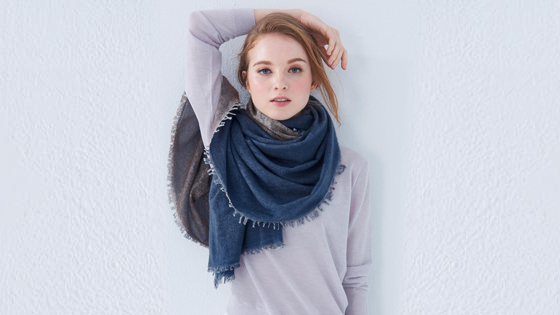 Why Vintage spray on hand made cashmere is most innovative idea this year?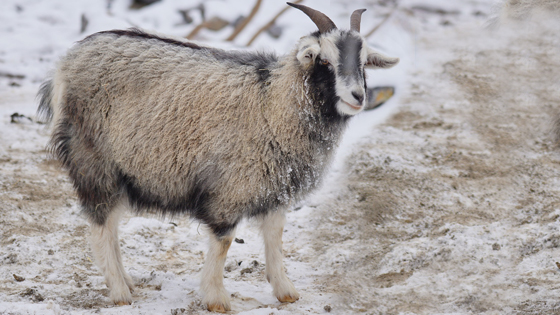 10 myths about cashmere industry busted.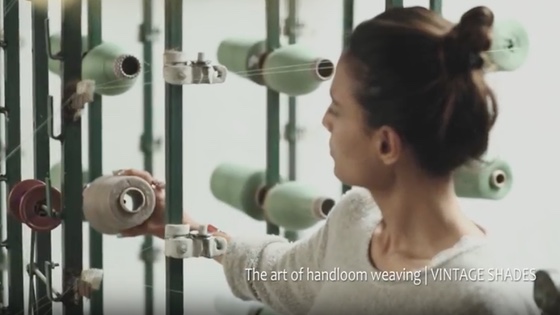 The art of handloom weaving | VINTAGE SHADES.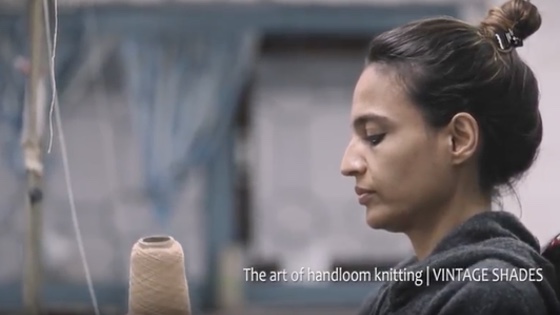 The art of handloom weaving | VINTAGE SHADES.